Holidays are a great time to get crafty so I've compiled the following ideas for Easter crafts for kids. These ideas have come from various places round the Internet and links to tutorials are included.
Many of these crafts can be adapted for different ages and most use items that are usually found in our craft stashes. To keep costs down, I always recommend looking for items you can upcycle for crafts, such as toilet rolls or empty milk bottles, and have included ideas to suit.
Let's get crafty!
Easter Crafts for Kids
---
Wet chalk painted Easter Eggs
All you need for this craft is some painters tape, chalk, cardboard or thick paper, and water. Cut an egg shape from the card/paper and mask out shapes using the tape. Dip the chalk in the water before colouring in your egg.
From: http://www.momto2poshlildivas.com/2013/02/wet-chalk-tape-resist-easter-egg.html
Toilet Paper Rolls Bunny Stamps
Use empty toilet paper rolls to replicate a bunny's face and ears. When dipped in paint, kids now have a fun little stamp to create an Easter inspired scene.
From: https://www.craftymorning.com/toilet-paper-roll-bunny-stamps
Potato Stamped Easter Eggs
The humble spud is transformed into a colourful Easter Egg in this easy craft. Parents will need to create the stamp by cutting the potato – but don't worry if you can't replicate the fancy pattern shown below. As long as your potato is egg shaped, kids can always decorate it after stamping.
From: https://www.thebestideasforkids.com/easter-paper-plate-basket/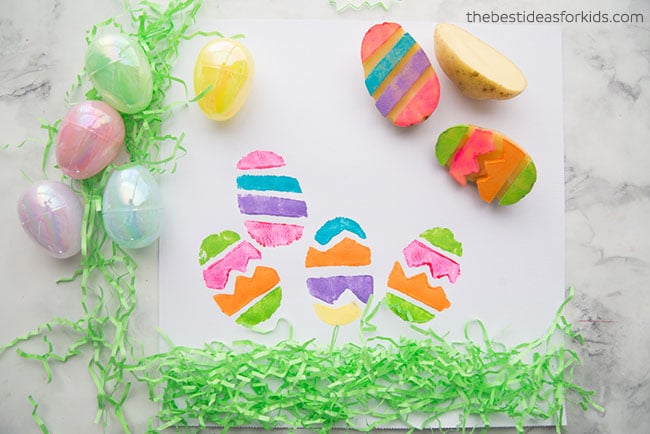 Easter Colouring In
Head to Google and search for Easter printables and you'll find some fabulous free printables like the one below. Then all you need is to print out some pages and gather the colouring pencils.
From: http://www.freefuneaster.com/easter-coloring-page/happy-easter-eggs-2/
Tin Can Bunnies
Aren't these upcycled soup cans just the cutest! They can be used as little planters, storing pencils, or fill with Easter Eggs and gift to loved ones.
From: https://www.weknowstuff.us.com/2016/03/bunny-planters.html
Easter Bunny Silhouette
Made with coloured string or yarn and layered paper, this silhouette would make a great greeting card or framed gift.
From: https://howdoesshe.com/15-easter-crafts-your-kids-and-you-will-love/
Wine Cork Easter Egg Stamping
Here's another stamping craft using a simple item and paint. Once your little ones have stamped egg shapes, have some fun with other Easter shapes like bunnies or chickens.
From: https://www.craftymorning.com/wine-cork-easter-egg-stamping-craft-kids/
Easter Chick Handprint Card
Kids love making handprints. I think it has something to do with being able to cover themselves in paint that makes it fun! Here's a cute card that takes a handprint and makes a chicken.
From: https://www.thekeeperofthecheerios.com/2018/02/easter-chick-handprint-card.html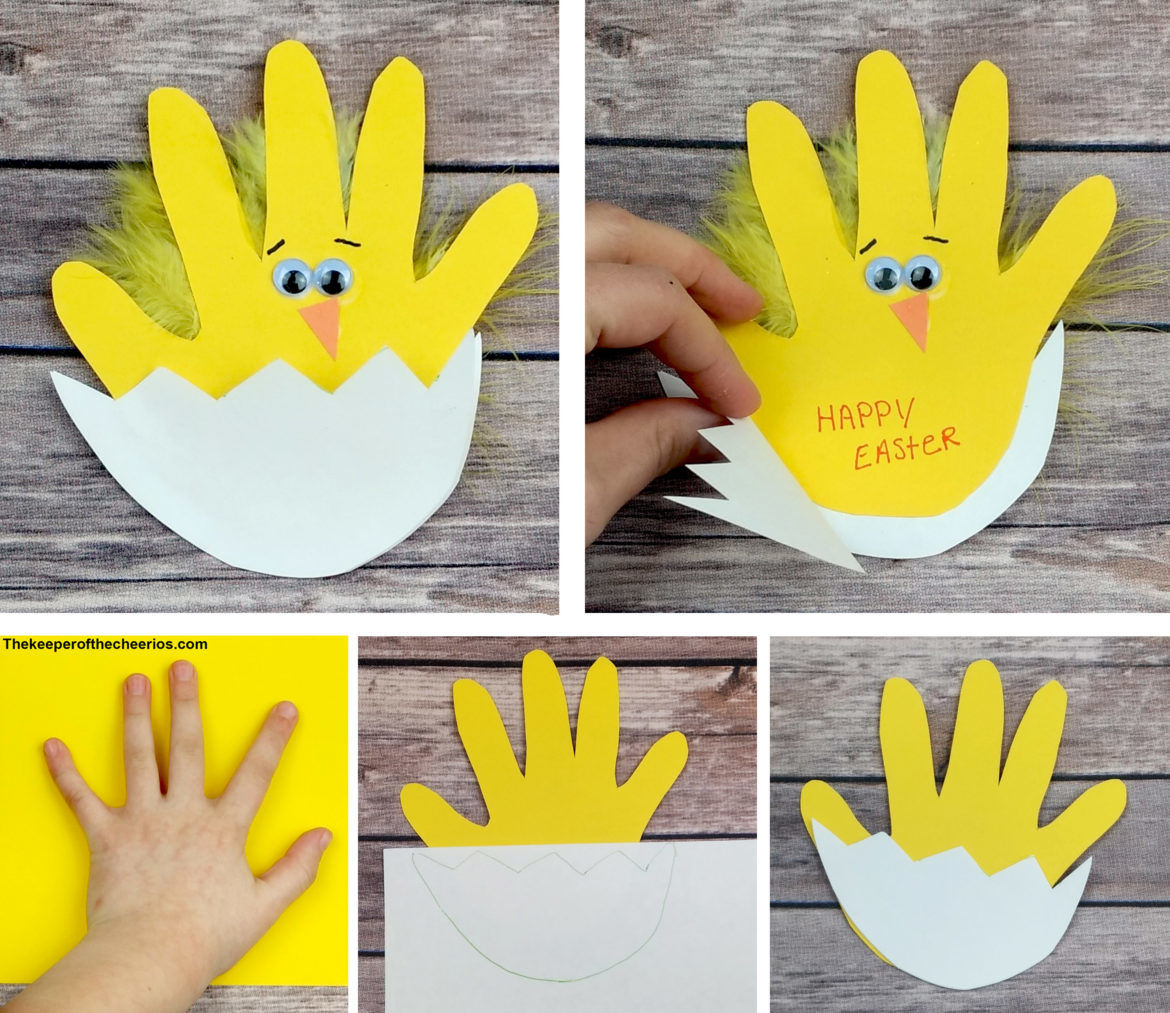 Stained Glass Window Art
Grab some coloured cellophane and let the kids create their own beautiful window art. Have fun with creative shapes such as an Easter egg, bunny, chicken, etc.
From: http://www.theadventurestartshereblog.com/2014/04/easter-sensory-bin.html?m=0
Paper Plate Easter Wreath
Wreaths are definitely not just for Christmas decorating. And this adorable bunny and egg wreath is easy and inexpensive to make.
From: https://iheartcraftythings.com/easter-egg-wreath.html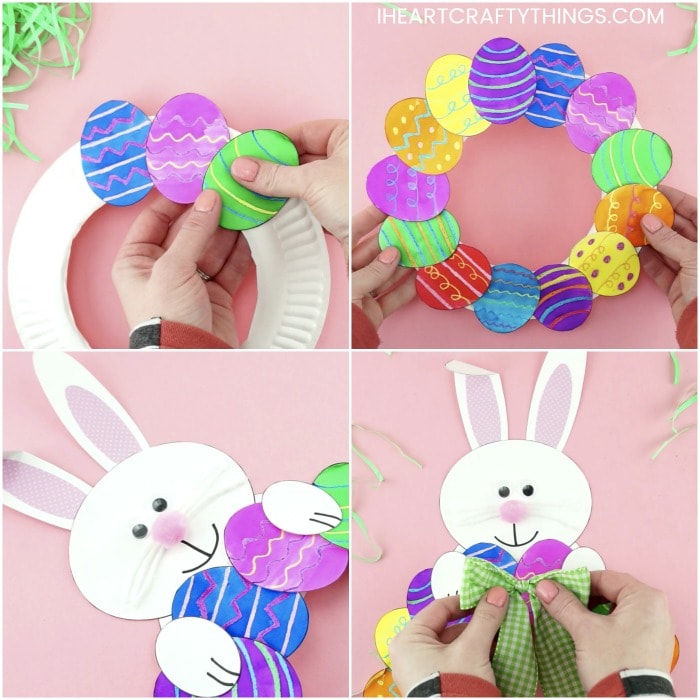 ---
What are your favourite Easter crafts? I'd love to know about them!
If you're a crafter, you will love these 10 Upcycled Jeans Ideas HERE
---
---
Pin in for later! Follow me on Pinterest @aworldimperfect
---
Follow on Social Media @aworldimperfect
https://facebook.com/aworldimperfect
https://instagram.com/aworldimperfect