Deciding what to pack in a school lunch box can be a challenge, especially if your school is nut-free due to allergies. With Miss 5 starting full-time schooling this year, it's time for me to put my creative hat back on for school lunches, so I've put together a list of Nut-Free snacks that are easy to prepare, and guaranteed to get eaten!
Popcorn
Popcorn is a household favourite of ours and thankfully is a snack that is not only affordable, but one that meets the nut-free requirement for school. Cook in coconut oil and lightly season with salt. Add extra flavour with powdered herbs, or by using a flavoured salt such as the Organic Herbamare Seasoning Salt.
Fruit Leather
The store brought variety of this popular school yard treat can be packed with extra sugars, colours, and preservatives. However, fruit leather (or fruit rollups) can easily be made at home using your oven or a dehydrator. I found an easy to follow recipe for how to make Fruit Leather with a food dehydrator HERE.
Note: As with any dried fruit, be aware of the serving size to ensure your kids aren't loading up on extra sugars.
Sushi (or anything rolled!)
Sushi is another favourite in our house and while the kids steer clear of the raw seafood varieties, they will devour combinations that include chicken, smoked salmon, cucumber, carrot, and ham.
If your kids don't particular like the seaweed wraps, then make 'sushi' using flatbread instead! Experiment with ingredients and flavours to find a winning combination that your kids will love.
Anything rolled is a winner with kids too. Use a rolling pin to flatten pieces of bread, top with sliced cheese and shaved ham, and roll up. Kids will love the roly poly version of the classic sandwich.
Cheese & Crackers
Cheese is a great source of protein and a popular food for kids of all ages. With a lot of the population experiences intolerances, or opting for a plant-based diet, dairy cheese isn't the only option. There are a lot of recipes for dairy-free and nut-free cheese alternatives floating around the web, including this article with 19 recipes from onegreeplanet.org.
Whatever your cheese of choice, cut hard cheese into thin squares that can be placed on crackers or put soft cheese into a small container for dipping. Choose a cracker that you know your kids love. We love the Peckish Vegetable and Rice Crackers.
Fruit & Vegies
Take it right back to the basics with simple fruit and vegetables that you know your kids will eat and love! If your kids don't eat whole apples at home then they probably won't eat them at school either, so pack according to your kids' eating habits. This may include taking a little extra time with prep, such as peeling and cutting apples and sending to school in a container.
My kids absolutely love raw salads and vegetables, and they are happy munching on carrot sticks, sliced capsicum, and pieces of celery. Lightly dressed homemade coleslaw is also a hit, along with cherry tomatoes.
Serving Suggestions for Fruit/Vegetables:
Diced Watermelon
Grapes cut lengthways for younger kids to avoid any choking hazards
Peeled Oranges
Carrot, Celery, Cucumber cut into sticks and served with hummus for dipping

Notes:
Remove the peel from fruits and vegetables so it's easy for kids to eat and cuts down on waste at school.
Cut grapes lengthways to avoid any choking hazards.
Send a small container of hummus (or other nut-free dip of choice) with a handful of carrot, celery and cucumber sticks.
Don't always send the same fruit/veg combo – kids will get bored and stop eating even their most favourite foods if there's no variety.
If your kids aren't fans of raw vegies, see if they eat cooked vegies cold.
Pasta Salad
Next time you're cooking some pasta for dinner, add a bit extra and keep aside for lunch the next day. Stir through some mayonnaise or aioli, cherry tomatoes, spinich leaves, and diced meat for a delicious cold pasta salad. Make sure you check the label of any dressings you use to ensure it's nuf-free.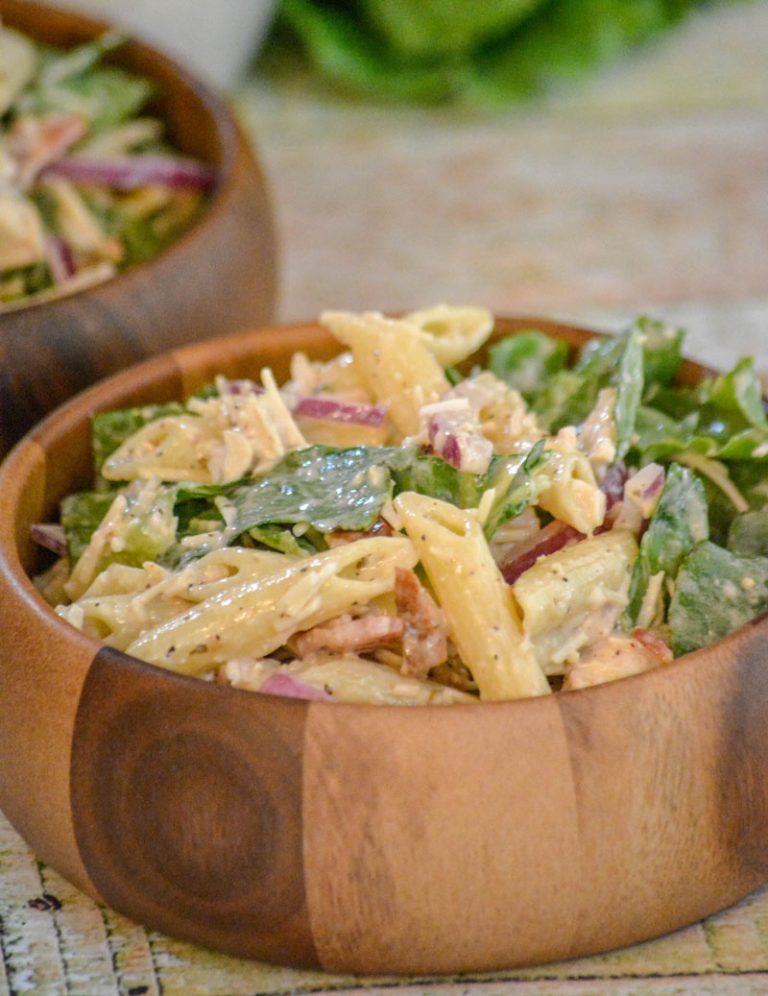 Nut-Free Trail Mix
Trail mix makes for a delicious snack and is a popular addition to school lunches. Thankfully, this too can be made nut-free with a combo of seeds, coconut flakes, and dried fruits. Take a look at this Nut-free lunch box ready trail mix from superhealthykids.com
Pikelets and Scones
Hands up who else grew up on morning teas of pikelets and scones! The humble snack has evolved over the years and now there is a whole host of recipes online from potato pancakes to Black Pepper Cheddar Bacon Biscuits (Scones).
Stick with the classic recipes or experiment with alternatives to find the recipes that your kids will love. This is another type of food that can easily be adapted to suit vegan and gluten-free requirements too.
Sausage Rolls / Pizza Wheels
As long as your kids don't mind eating them cold, these party food favourites also make great additions to a nut-free lunch box. Fillings or toppings can be kept simple and affordable, and these can be made ahead of time and stored in the freezer.
Make your pastry from scratch or check the store-bought pastry labels to ensure it meets the nut-free requirement.
Balls & Bars
Bliss Balls, Protein Balls, Energy Balls. Whatever you call them, balls are easy to make and you don't even have to turn on the oven! Likewise with homemade muesli bars – easy, no-baking, and can be made nut-free.
Cup Cakes and Kale Chips has a great recipe for No-Bake Apricot Chia Energy bars using a combination of Medjool dates, dried apricots, chia seeds, cinnamon, pepitas and some white chocolate chips.
Need more ideas?
The few ideas in this article are really only the tip of a very big iceberg when it comes to nut-free options for kids lunch boxes. Turn to Google or Pinterest and you'll find there's a nut-free alternative for almost all your favourite foods.
Check out my recipe for slow-cooked pork that is great for sandwiches, wraps, and tacos – all great lunch box options. Find the recipe HERE.
What are some of your go-to options for packing the kids school lunch box? I'm also looking for more ideas so leave a comment below…
---
note: This blog contains affiliate links which means I may receive a small commission, at no cost to you, if you make a purchase through a link.
---
---
Connect & Follow on Social Media @aworldimperfect
https://facebook.com/aworldimperfect
https://instagram.com/aworldimperfect